MAU STREAMING?
Silahkan login untuk dapat Streaming di Website, pastikan kamu sudah berlangganan!
untuk berlangganan Silahkan Install Aplikasi IndoXXI Premiere atau Hubungi Layanan Pelanggan
Berlangganan Hanya Rp 10.000 / Bulan
Word of Honor
2021
BluRay Available in: 720p
Synopsis
Zhou Zi Shu gets embroiled in a conspiracy in the martial arts world after quitting his job as the leader of an organization tasked with protecting royalty. He meets Wen Ke Xing, a mysterious martial artist who escapes from the Ghost Valley to avenge his parents' deaths. They become fast friends and embark on an adventure to find a legendary treasure that will give its owner ultimate power over jianghu.
Cast
Zhang Zhehan
Zhou Zishu
Gong Jun
Wen kexing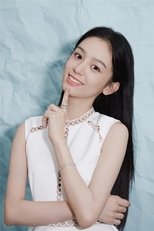 Zhou Ye
Gu Xiang
Asher Ma
Cao Weining
Sun Xilun
Zhang Chengling
Ma Wen Yuan
Cao Wei Ning
Director
Gary Chiu Cheun-Sing
Jones Wah-Kon Ma
Uploaded By: IndoXXI Team
9 April 2021