MAU STREAMING?
Silahkan login untuk dapat Streaming di Website, pastikan kamu sudah berlangganan!
untuk berlangganan Silahkan Install Aplikasi IndoXXI Premiere atau Hubungi Layanan Pelanggan
Berlangganan Hanya Rp 10.000 / Bulan
The Fortress
2017
BluRay Available in: 720p
Synopsis
Ancient Korea, 17th century. The powerful Khan of the Jurchen tribe of Manchuria, who fights the Ming dinasty to gain China, becomes the first ruler of the Qing dinasty and demands from King In-jo of Joseon to bow before him; but he refuses, being loyal to the Mings. On December 14th, 1636, the Qing horde invades Joseon, so King In-jo and his court shelter in the mountain fortress of Namhan and prepare to defend the kingdom.
Cast
Lee Byung-hun
Choe Myeong-gil
Kim Yoon-seok
Kim Sang-heon
Park Hae-il
King In-jo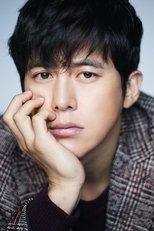 Go Soo
Seo Nal-soe
Park Hee-soon
Lee Si-baek
Song Young-chang
Kim Ryu
Director
Hwang Dong-hyuk
Uploaded By: IndoXXI Team
22 November 2020